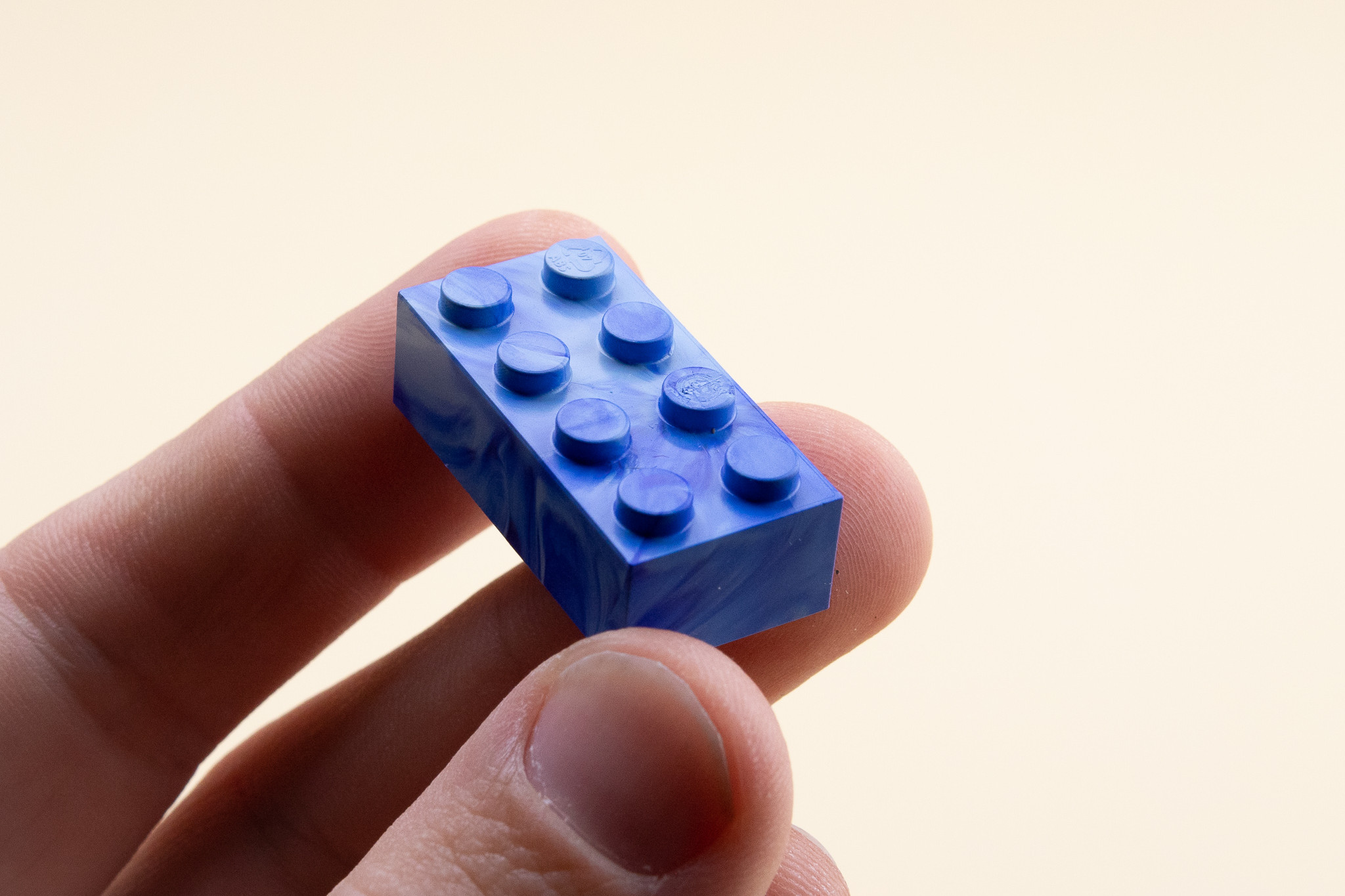 Building blocks with soul
Recycled toys from refrigerator rABS is possible!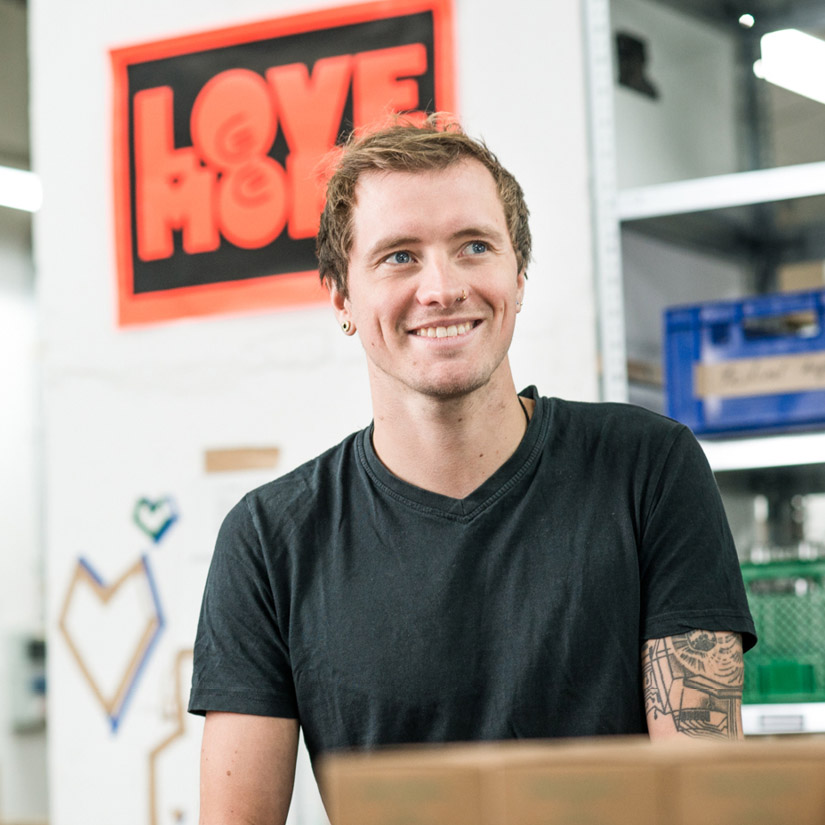 "The collaboration was extremely professional and there was a positive, motivating energy. You can just tell you guys are up for digging in and finding solutions."
Paul Kupfer,
Co-Founder & CEO Soulbottles
New sustainable products, plastic and with soul
Making sustainability easier for people in everyday life with good design - that is the basic idea behind soulbottles. Based on the company's own experience that tap water is practical to drink from old wine or vodka bottles when out and about, the idea to print glass bottles in an appealing way was born. in 2013, the first machine-produced soulbottles rolled off the production line: completely pollutant- and plastic-free glass drinking bottles made in Germany! They are produced in a fair and climate-neutral way, are vegan and with every bottle 1 Euro goes to a drinking water project. The bottles can be individually printed or engraved - meanwhile there are also extra-light variants made of stainless steel.
"We always want to offer a sustainable alternative to the current mainstream, but one that works well enough to become mainstream."
Because Soulbottles was born out of the idea of combating pollution from single-use plastic, the company has long seen plastic only as a problem. But since 2019, a business development circle away from the core glass bottle business has been busy developing new products and business models. In the process, the idea for recycled, high-quality toys made of plastic was born.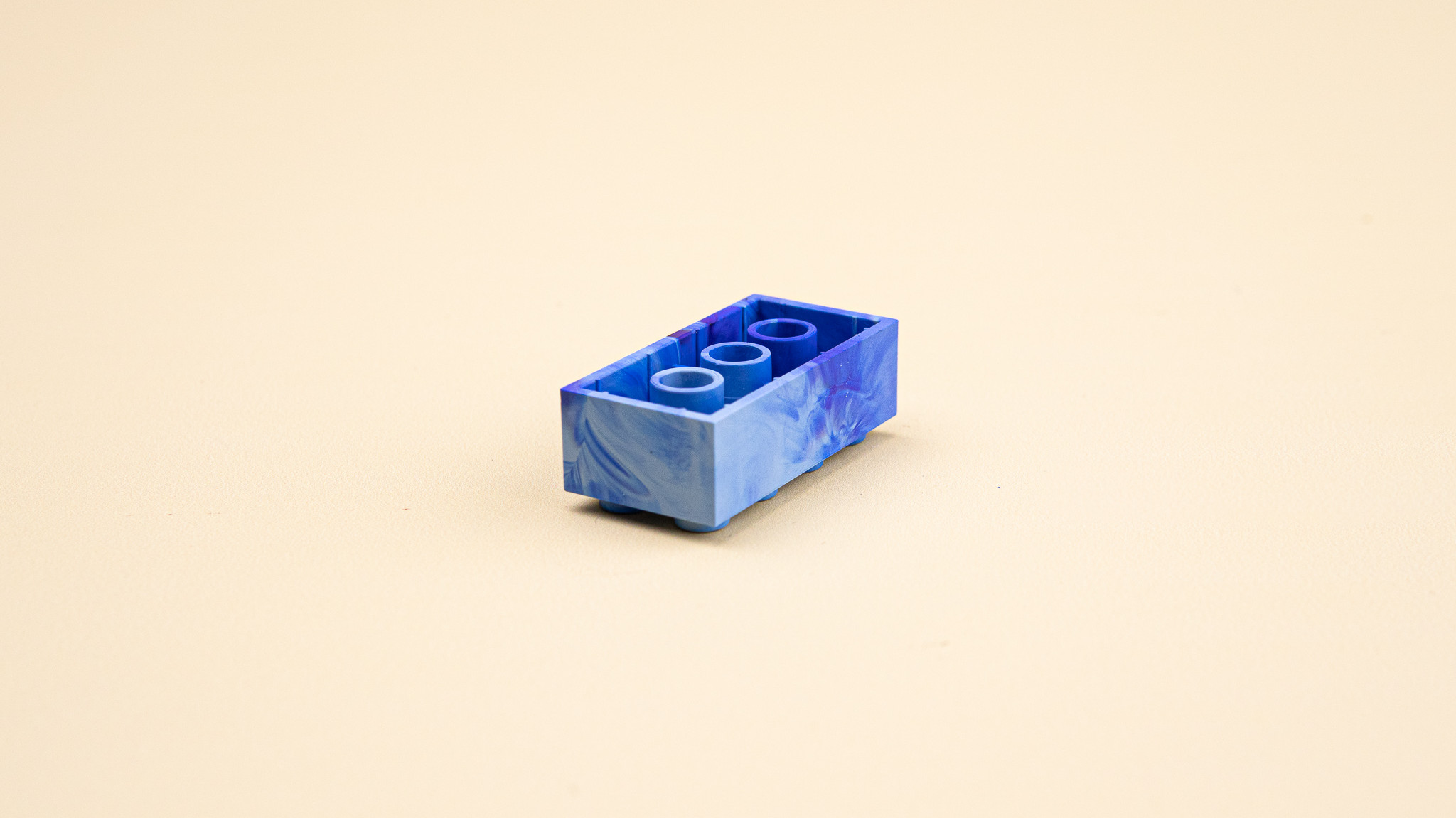 "Startups and small companies have a responsibility to show that we can recycle plastic really well today and make high-quality products out of it. That just hasn't sunk in yet in many people's minds, and we need to work on that."
Paul Kupfer,
Co-Founder & CEO Soulbottles
Recycled bricks without compromises
Clamping bricks from various manufacturers delight not only children but also adults, but until now they have been produced from virgin plastic. Soulbottles has developed the vision of clamp bricks made of recycled plastic, which are in no way inferior to those made of virgin material in terms of quality and, above all, safety.
"It quickly became clear to me that I had zero knowledge of the technical part of this challenge, neither the tools nor the necessary material quality. I could have researched all this, but that would have taken at least half a year."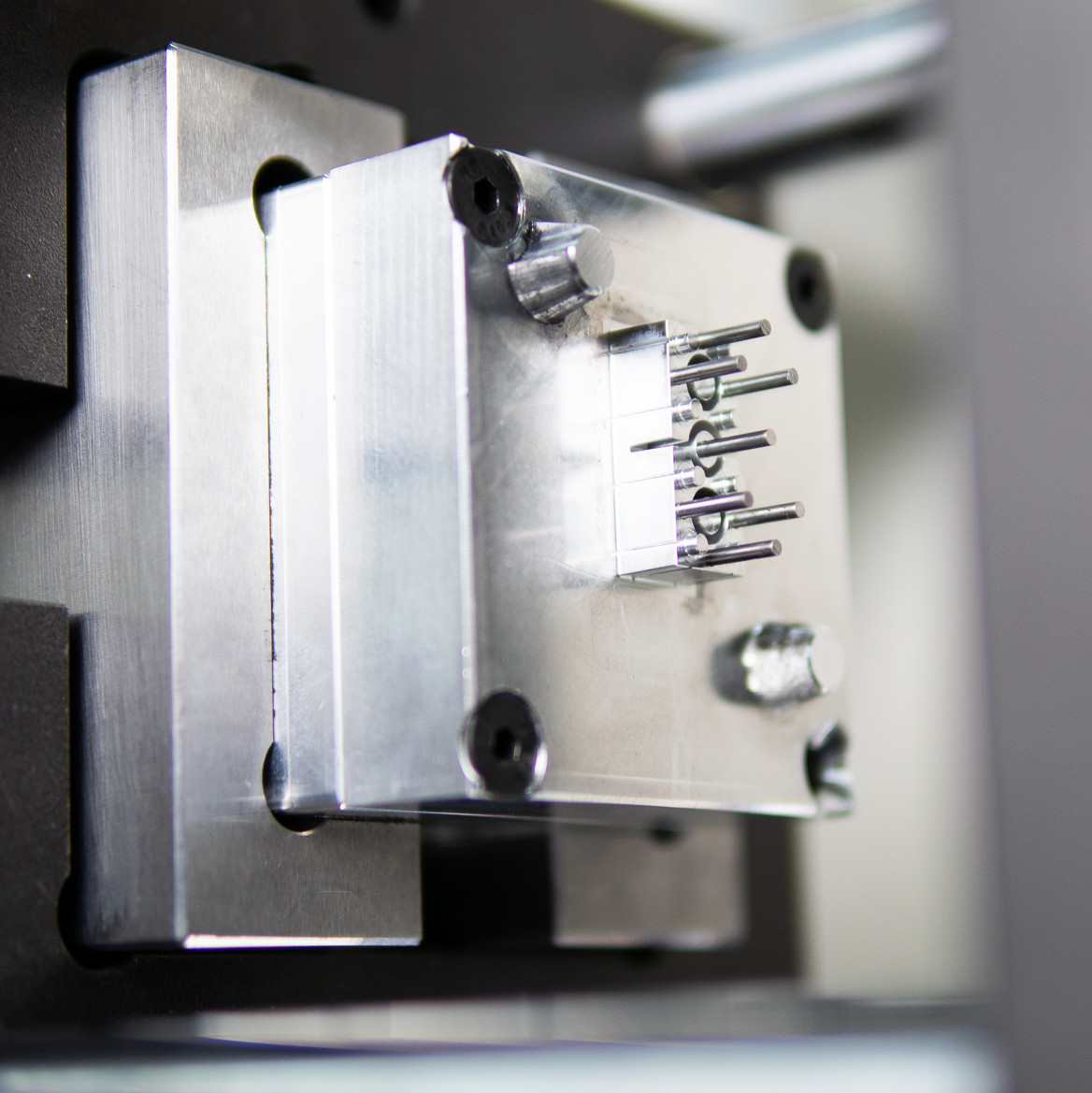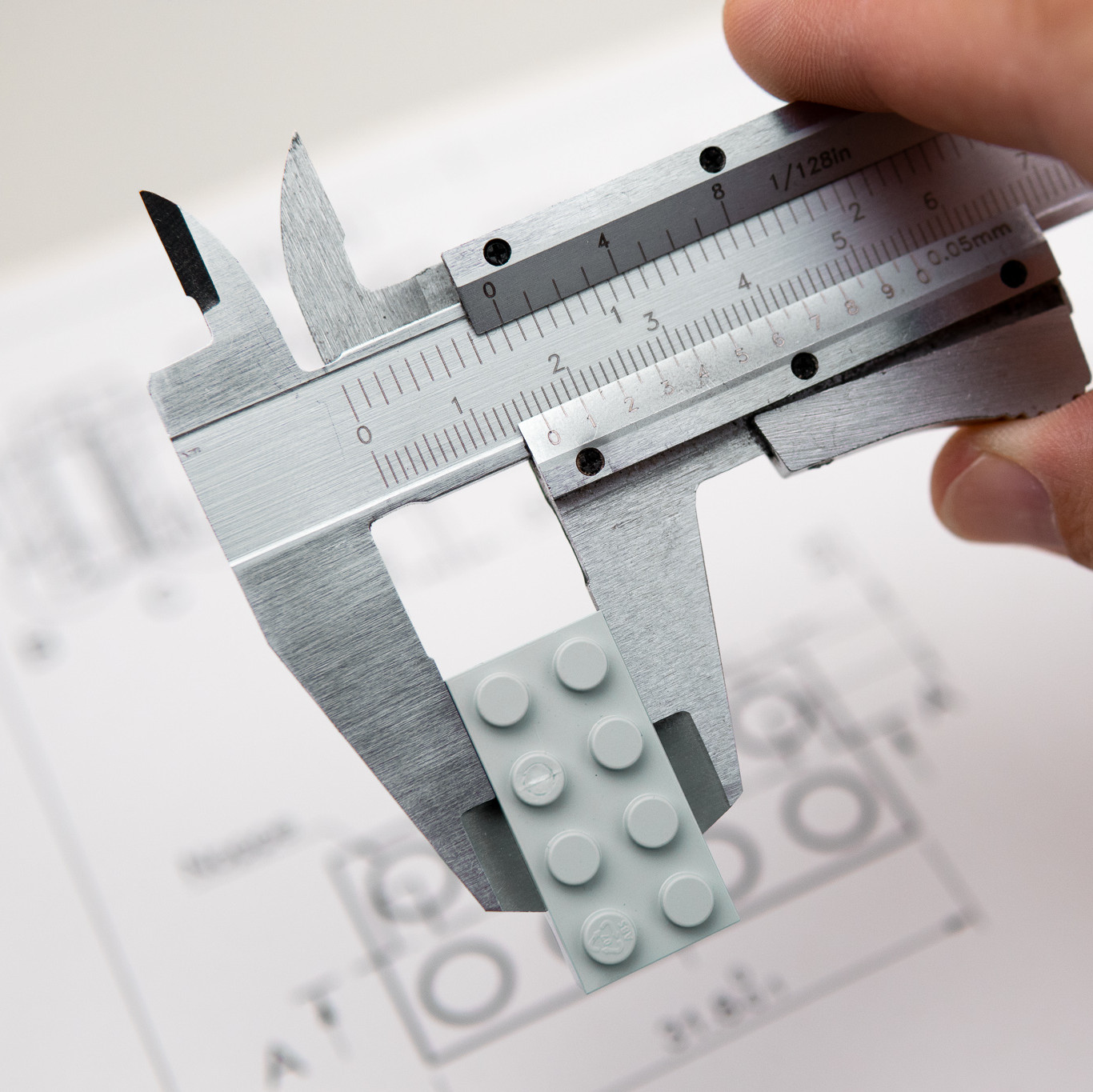 That's where HolyPoly comes in
The questions that arise around a possible product development are manifold: Which material is certified for use as a toy? What tolerances and surface qualities are needed to achieve the highest possible compatibility of the bricks with products from other manufacturers? And: Which tooling concepts can be used to produce different parts at the lowest possible unit price?
"Of course you showed me a fancy power point, but I realized: I can ask about any point at any time and get all the background information. That really strengthened my trust in you guys."
In order to preserve the sound of the familiar terminal blocks, and above all to strengthen a new high-quality material cycle, we decided very early on in the project that we would use recycled ABS. In order to source it in sufficient quality, old refrigerators are a good choice.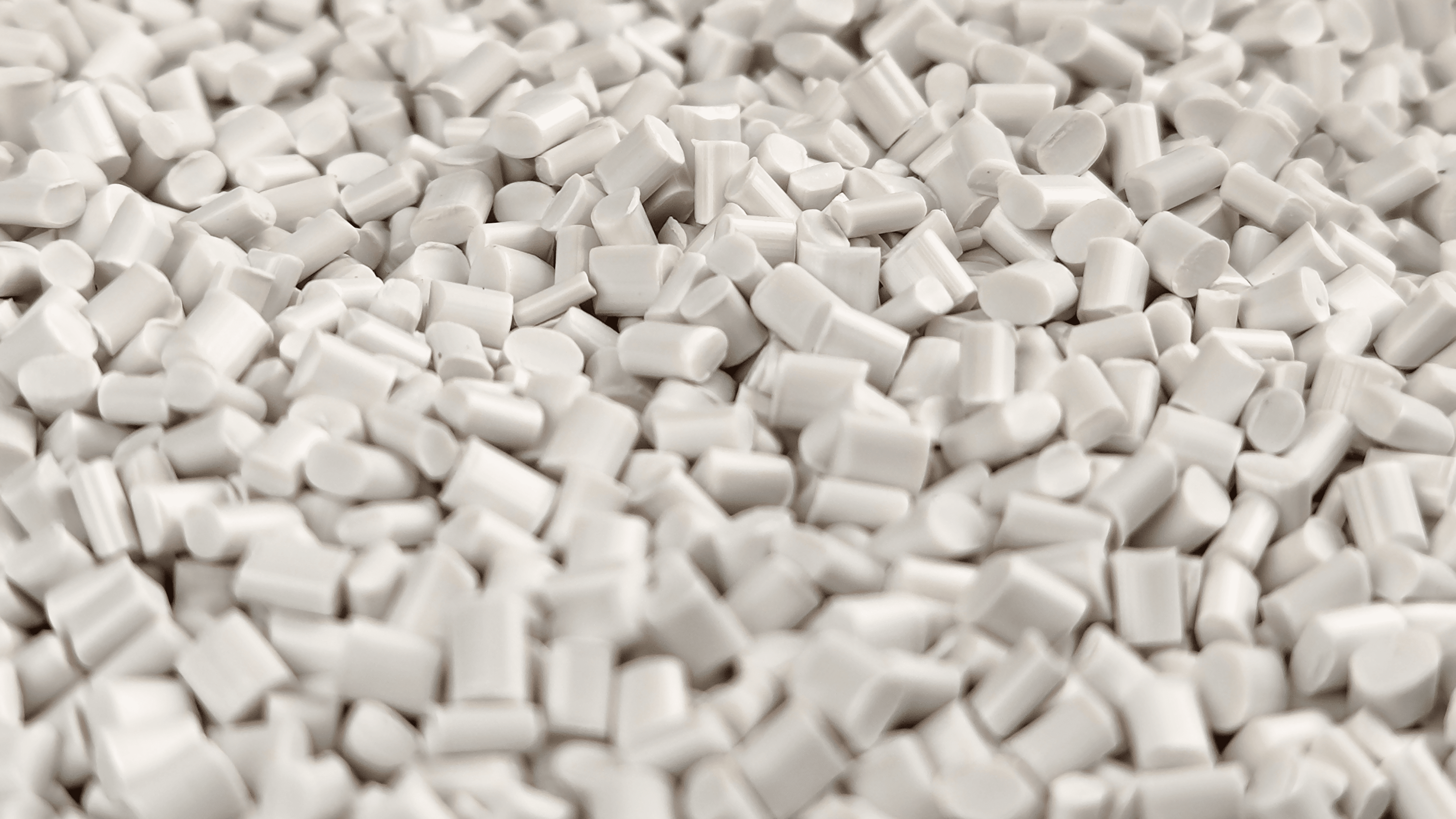 "You guys give me the great feeling of a full service agency! We could also ask you to do a crowdfunding campaign or a video and you would write me the text to say into the camera. It's really convenient, I love working that way."
Paul Kupfer,
Co-Founder & CEO Soulbottles
Product development from concept to compliance
Material, development, completion - we identified potential stumbling blocks, ensured feasibility and evaluated implementation options. We looked at the advantages and disadvantages of different types of plastic, measured existing bricks in 3D to derive necessary measures in toolmaking and production, and calculated options for manufacturing. The result was various concept variants with binding prices. In short: A clamping brick in the unique marble look, made of ABS recyclate and compatible with common systems, is feasible!
"You come from a design background and approach the task holistically. That's a big difference from many engineering suppliers, especially in Germany, who are absolute experts in their field, but have zero interest in what you're actually up to and therefore make offers that don't even come into question. You, on the other hand, think and develop in our interest."
What brands that are new to the subject have to spend time learning is written into our DNA: We know which material is suitable for which product, how it can be recycled and what tooling and unit prices are called for. The communication channels to our network, to suppliers and processors of plastics are short and we can offer the first steps of implementation in-house and overnight on our own machines. This leads to significant time savings in conception and development for our customers.
Scoping circular product
Task definition and sharpening, identification of stumbling blocks
Benchmarking and competitive analysis
Tooling concept
Scouting of high-quality ABS recyclate, material testing and preparation for toy approval according to DIN EN 71
Establishment of European supply chain, preparation for series production
Project priorities workshop with decision bases for all important questions
Planning in iterative project concept and detailed calculation (6 steps)
Product development circular series
Creation of CAD model suitable for production
Validation marbling by means of 3D-printed injection molding tool
Design of aluminum pre-production tool
Manufacturing tool (2 iterations)
Sourcing masterbatch + rABS
In-house pre-series manufacturing
Toy component testing according to DIN EN 71
"The scoping was easy and smooth: we had hardly any work with it, you delivered everything we wanted without constantly asking new questions. You explained to us exactly what the challenges and sticking points were. From you came the basis on which we can now decide on the product."
"This was a very streamlined, focused process with little effort on our part. As a result, I now have information and clarity about costs and risks. Now we have everything in hand to decide if and when to move forward with the project."
Paul Kupfer,
Co-Founder & CEO Soulbottles
The first market-ready plug-in module made from post-consumer ABS
The initial question was whether soulbottles would like to enter development at all. And if so, on which path. With the completion of the scoping process, we provided all the necessary framework conditions in terms of concept, feasibility and profitability to make this decision in an informed way.
"The great added value for us was your knowledge and your network in the plastics supply chains and with the plastics processors. So that you really know what material is suitable for what and how it can be sourced recycled, and just also gets into the tool and unit prices."
In order to validate mechanical properties and full toy suitability, we decided to go into in-house pre-series implementation and can now proudly announce: Our market-ready series clamping component is made of 99.7% PCR ABS from the electrical appliance collection, works flawlessly and shines in Marble Plastics!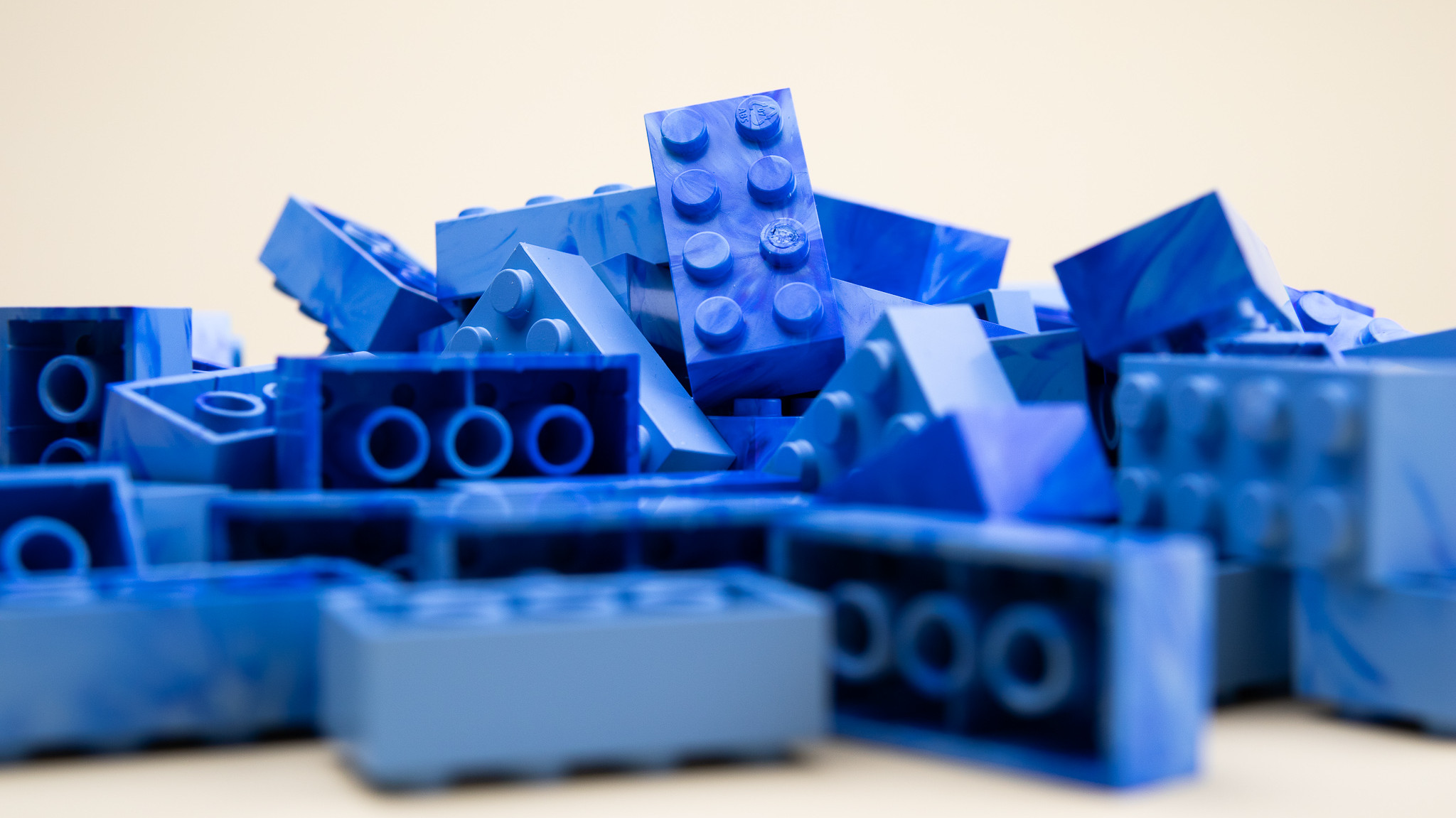 Refrigerators for Future
Using recycled material instead of virgin material is always good for the climate, but in the case of refrigerator ABS the balance is particularly good: here you save 2.5 tons of CO₂ per ton of recycled material!
WEEE can toy approval
With proper quality control, it is also possible for material from waste electrical equipment to obtain toy approval, despite any concerns.
Better no PET for building blocks
An approach that uses recycled PET from old single-use bottles to produce building blocks has garnered attention in recent years. While the use of recycled material might appear sustainable initially, concerns arise regarding its impact on the circular economy. The bottle2bottle system exemplifies a successful recycling cycle for plastic, which has been effectively implemented in numerous regions and is continually refined. Yet, if material is diverted from this system, it could intensify the issue of material scarcity for food packaging. Concurrently, vast amounts of unused materials still end up untreated, destined for incineration, landfill, or release into the environment. Truly advancing the circular economy requires addressing these challenges, including the dilemmas they present.
Cooperation with HolyPoly
Circularity Level
Seasoned Radical - soulbottles is built on the principles of the circular economy, but has so far focused on reusable rather than recycled materials.
contact project management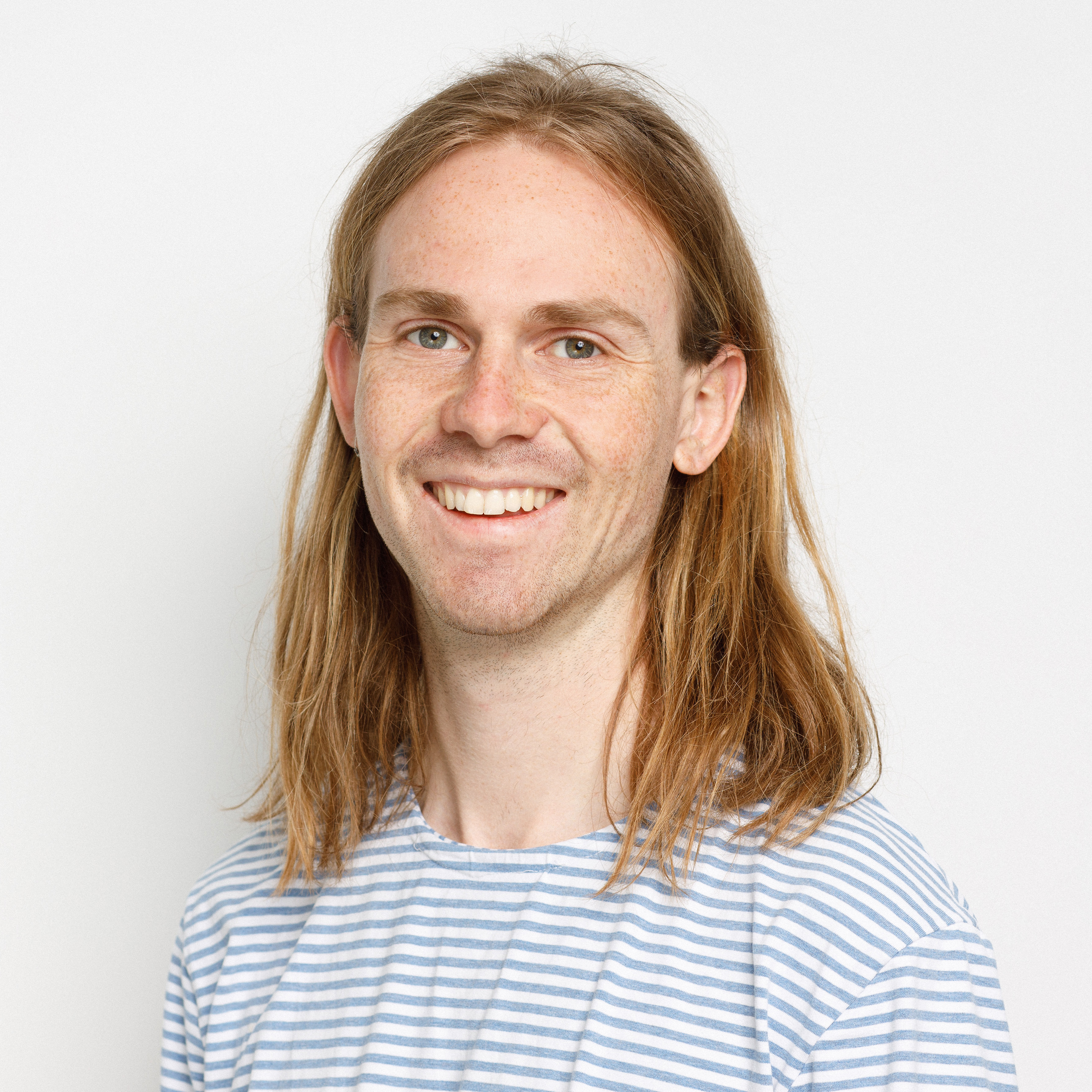 Your contact
Jonas Götz
is Project Owner Soulbottles #goodbrick and is happy to answer all questions about the project